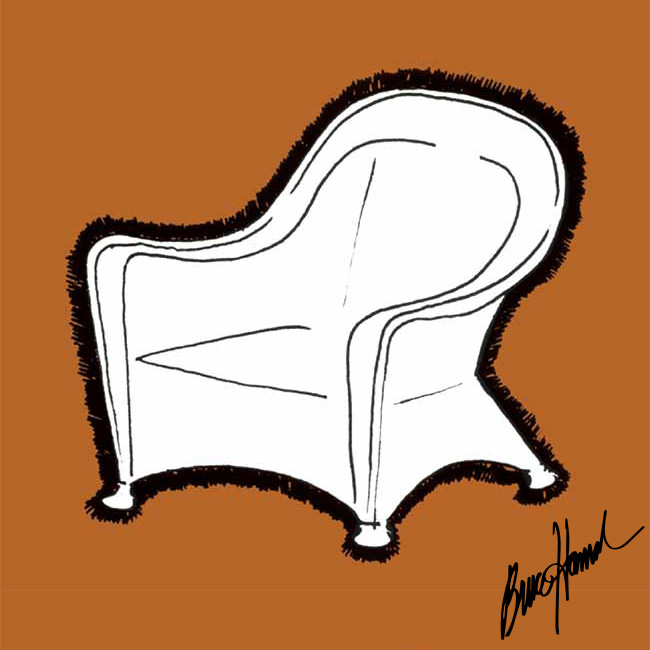 An intimate knowledge of material is necessary, probably as intimate as that of craftsmen – a facility with the material lets us understand what it wants to be. This a dilemma in a specialized society which demands the new but does not always know how to take advantage of it. Certainly the Eames's experiments in molding plywood led directly to the classic molded plywood Eames' Chair. Charles and Ray Eames worked three dimensionally relying on models and prototypes rather than drawings to design the furniture. Becoming facile with materials leads designers to new forms. When Eames and Saarinen were confronted with the problem of a plastic chair, they must have looked at other kinds of plastic form. Wicker produces fluid forms by its nature.
It wants to be three-dimensional and must be, in order to be structural. Plastic materials by their nature demand a structural idea to influence their formal expression. What is needed then is a facility with the kinds of ideas, i.e. structure, being expressed. Therefore we accept the notion of many possible forms of plastic expression, including those based on abstract or formal criteria.
Wicker produces fluid forms by its nature.
…………………………………………………
Design is a Performing Art
Bruce Hannah 1997© | Illustrations by Bruce Hannah