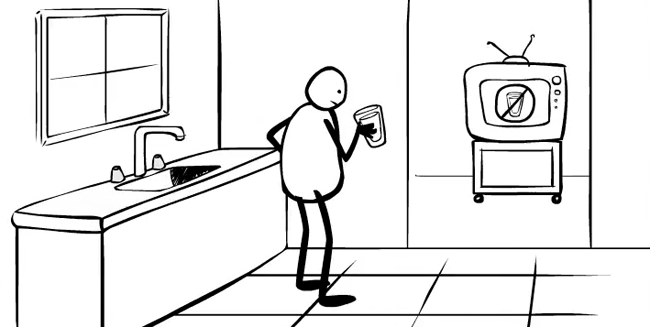 Después de leer el último post del blog sobre WaterBean™: un filtro de agua, no más botellas, enseguida recordé el documental The Story of Bottled Water, que ya había visto hace tiempo y que me gustaría compartir aquí para quién no lo conozca todavía.
A modo de resumen, el documental nos muestra la cara de toda una industria interesada en un consumo masivo de agua embotellada para su propio beneficio. Siendo obvio que en muchas zonas del mundo el agua corriente no es apta para el consumo, hay muchas otras zonas donde sí lo es y esta industria ha conseguido que dudemos de ello.
Así pues, además de reflexionar en el impacto ambiental que supone el consumo de agua embotellada, tenemos que pensar en un primer momento si el agua corriente de nuestra zona es válida o no, pudiendo complementar esto último con soluciones tan interesantes por parte del diseño industrial como el anteriormente mencionado  WaterBean™.
The Story of Bottled Water forma parte de The Story of Stuff Project, una serie de documentales que tratan acerca de nuestra relación con las cosas, el papel de la industria en esta relación y la forma en la que podemos cambiar para mejorar muchos aspectos de ello. Sin duda alguna un proyecto muy recomentable que vale la pena seguir y del que cogeremos alguna otra referencia para mostar en el blog próximamente.
…………………………………………………
Información
The Story of Stuff Project
www.storyofstuff.org